Strategic Partners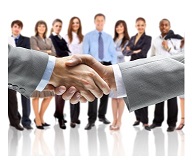 Representatives of Networth Services Inc. partner with a number of companies in order to provide a comprehensive service to help you achieve your financial growth, management and protection goals.
Networth Financial Corp.
Founded in 1992, Networth Financial Corp. (NFC) is an independent Mutual Fund Dealer that provides service through a network of advisors within BC. Our advisors work closely with each client to understand their needs and provide access to an extensive selection Mutual Funds suitable for every stage of life and every style of investor. Networth Financial Corp is a member of the Mutual Fund Dealers Association of Canada (MFDA), and is registered to provide mutual fund investments to clients across B.C.
Global Pacific Financial Services Ltd.
Networth Services Inc. has strategically partnered with the principals of Global Pacific Financial Services Ltd, a BC Insurance MGA. Through Global Pacific, advisors are able to offer clients access to a variety of life, disability, critical illness and long-term care insurance, as well as other insurance solutions to fit their needs.
National Bank Financial
Serving Canadian individual and institutional investors, corporations, and government agencies since 1902, National Bank Financial is one of the top six investment dealers in Canada. NFC advisors are able to refer clients for access to a number of specialized products such as income trusts, stocks, options, futures, flow-through shares and government, corporate and municipal bonds to create well rounded, personalized portfolios.
Hybridge Investment Management Inc.
Established in 1997, Hybridge Investment Management is a Canadian independent investment counseling firm based in B.C. Hybridge delivers wealth management solutions designed for high-networth clients through a highly personalized approach, combining high quality investments in a mix that matches an investor's long-term objectives and risk preferences.
Manulife Bank
Established in 1993, Manulife Bank is a wholly owned subsidiary of Manulife Financial one of Canada's leading financial institutions. Through Manulife Bank, our advisors are able to refer clients for access to Manulife Preferred Rate Mortgages, and to Manulife One, Canada's first flexible mortgage account that can take years off your mortgage and save thousands in interest without any lifestyle or financial changes.