When is the best time to sell or buy a new home?
Article Licenses: unknown
Advisor Licenses:

Compliant content provided by Adviceon® Media for educational purposes only.
---
People begin putting their homes on the market early in the year, though peak home purchasing occurs around June once school has ended, the weather warms up, and vacations begin. In mid summer people begin to have more time to house hunt. Income tax refunds can also increase payments, adding to the increase of volume.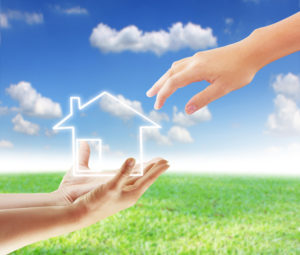 While buying is steady in the summer, it begins to taper off in early fall, with another spike in mid-Autumn when overly optimistic home sellers in Spring, begin to lower their prices.
Like investing in the stock market it pays to be a patient house hunter. Though there are more Springtime homes to choose from, sellers hold their prices to the ceiling because of demand. During the late fall and early winter between Thanksgiving and New Years Day sellers can be more motivated to except a lower offer (people want to limit the time to sell during these holiday seasons when they are busy with families).
Large layoffs or announcements of a planned corporate headquarters moving out of a neighbourhood can result in more homes on the market for the short term with lower pricing by motivated sellers. Conversely, a corporation coming into an area can result in increased home prices.
Homes can sell for 3-5 percent more than the annual average in May through June; closer to the average annual price in very early Spring and Autumn; dropping to 3-5 percent below the average annual price prior to winter in December and January.
Sellers generally have a larger buying market during May through August during which time nearly half of the annual sales close. Bear in mind, that while deed transfers peak between May and August, most of those sales began one to three months earlier (it takes time to close home transactions).
Don't be too stubborn. A home priced unreasonably high (up to 15% above market value) may be difficult to sell at any time, especially in a buyer's market (in most cases is in early Spring). A "buyer's market" in a city means more inventory is available, whereas a "seller's market" means fewer homes are for sale.
Where possible, place your home for sale far in advance of buying the new one. This removes the possible need to juggle two mortgage payments in addition to the other complications of home selling. You will have more time; as well as more choices if you start during your new region's peak inventory season.
Movers book up solid in the summer so plan this well in advance once you know your closing date. Shop around and call for an estimate. Book tentative dates until you know for sure adjusting your strategies as you go along.
The Internet offers virtual tours, and neighbourhood data, to help the decision-making process. With the advent of commission free websites, some sellers are listing their homes on sites such as comFree.com without the traditional real estate agent or fees. However it is important to get listed on MLS, and few people know the intricacies of bringing an offer to the status of a concluded deal.
---
Publisher's Copyright & Legal Use Disclaimer
All articles are a legal copyright of Adviceon®Media.
The particulars contained herein were obtained from sources which we believe are reliable, but are not guaranteed by us and may be incomplete. This website is not deemed to be used as a solicitation in a jurisdiction where this representative is not registered. This content is not intended to provide specific personalized advice, including, without limitation, investment, insurance, financial, legal, accounting or tax advice; and any reference to facts and data provided are from various sources believed to be reliable, but we cannot guarantee they are complete or accurate; and it is intended primarily for Canadian residents only, and the information contained herein is subject to change without notice. References in this Web site to third party goods or services should not be regarded as an endorsement, offer or solicitation of these or any goods or services. Always consult an appropriate professional regarding your particular circumstances before making any financial decision.
Mutual Funds and/or Segregated Funds Disclaimer
Commissions, trailing commissions, management fees and expenses all may be associated with mutual fund investment funds, including segregated fund investments. Please read the fund summary information folder prospectus before investing. Mutual Funds and/or Segregated Funds may not be guaranteed, their market value changes daily and past performance is not indicative of future results. The publisher does not guarantee the accuracy and will not be held liable in any way for any error, or omission, or any financial decision. Talk to your advisor before making any financial decision. A description of the key features of the applicable individual variable annuity contract or segregated fund is contained in the Information Folder. Any amount that is allocated to a segregated fund is invested at the risk of the contract holder and may increase or decrease in value. Product features are subject to change.